U.S. House Considers Bills to Incentivize Biofuels, Allow USTs to Store Higher Ethanol Blends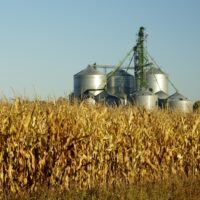 A pair of bills concerning biofuels and greenhouse gas modeling were recently introduced into the U.S. House of Representatives. The Adopt GREET Act would require the Environmental Protection Agency (EPA) to update greenhouse gas modeling concerning ethanol and biodiesel in order to "more accurately reflect the environmental benefits of agriculture and biofuels." The Renewable Fuels Infrastructure Investment and Market Expansion Act (Renewable Fuels Act) would expand access to higher blends of biofuels in underground storage tanks (USTs). The bills were proposed by a bipartisan group of Representatives that co-chair the Biofuels Caucus. To learn about the bills, read on. Call a qualified, licensed UST remediation and removal professional for environmental compliance consultation and to handle a damaged or contaminated UST.
House Biofuels Caucus Introduces Two Bills to Promote Biofuels
On March 3, 2021, the co-chairs of the U.S. House Biofuels Caucus introduced two bills aimed at growing the biofuel industry in the United States. Similar bills were recently introduced in the U.S. Senate as well, presenting an encouraging sign that the bills will make it through both houses of Congress in some form or another.
The Renewable Fuels Act would authorize $500 million in spending over five years for fuel retailers. Additionally, the Act would direct the EPA to finalize a proposed rule to repeal E15 labeling requirements warning drivers about E15's potential impact on cars to avoid confusing or scaring drivers away from using E15. E15 refers to a blend of gasoline with 15 percent Ethanol. The Act would also cause the EPA to finalize provisions from the same proposed rule to allow USTs to store these higher blends of ethanol.
The same House caucus also introduced the Adopt GREET Act. The law would direct the EPA to use Argonne National Lab's Greenhouse Gases, Regulated Emissions, and Energy Use in Transportation (GREET) model for evaluating greenhouse gas emissions for both ethanol and biodiesel. The Act would also require the EPA to update its model every five years or explain why its current model does not require updating.
Reach Out to the Remediation and Removal Professionals at Lutz to Handle Your Underground Storage Tank Issues
If you find a UST at your construction worksite, farm, or real estate development project, or if you are dealing with a UST spill on your property, get help from seasoned experts with years of dedicated service to real estate developers and managers. For decisive and effective assistance, call Herbert Lutz & Company, in Florida at 954-971-5222, or in New Jersey at 908-862-8888.