Changes to New Jersey Site Remediation Reform Act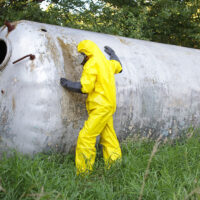 In 2009, many New Jersey developers were stuck deep in a backlog of sites to be reviewed by the Department of Environmental Protection (NJDEP). In response, the New Jersey legislature passed the Site Remediation Reform Act (SRRA), which significantly changed the process of site remediation, including by outsourcing much of NJDEP's review role to private oversight of cleanups by Licensed Site Remediation Professionals (LSRP). Late last month, New Jersey Governor Phil Murphy signed into law legislation amending the landmark 2009 law. The amendments were passed unanimously through both New Jersey legislative chambers. Below are some of the significant revisions under the amended law.
Changes affecting LSRPs
The amended law expands LSRP duties to report immediate environmental concerns and previously unreported discharges. The amendments also clarify LSRP oversight responsibilities to ensure that non-licensed professionals do not perform work reserved for LSRPs. The changes slightly modify LSRP licensing requirements including by relaxing certain requirements for individuals who have temporarily left the workforce and by clarifying certain prior acts and offenses that will disqualify someone from becoming an LSRP. Additionally, unoccupied structures are no longer areas that must be addressed as "immediate environmental concern."
Changes affecting remediation
The amendments serve to clarify the remediation process and make it easier for property owners and managers. The amended law specifies that LSRPs are not necessary to oversee due diligence activities that are not required by remediation rules or otherwise deal with an identified spill. The new provisions authorize municipal courts to impose civil penalties for violations of the Spill Act, but they also affirm a defense for "innocent purchasers" against spill act liability. The amended law tightens the requirements concerning disclosure of cleanup information to the public. LSRPs are not required for managing, supervising, or performing the elements of a remedial action permit. The new law also amends NJDEP's direct oversight for remediation activities, including by creating venues for avoiding direct NJDEP oversight under certain circumstances.
We can expect to see changes to the applicable regulations designed to implement the changes to the statute in the near future. A certified UST specialist can help you determine how the new law might affect your spill cleanup or UST removal.
Call in the Professionals at Lutz to Handle Your Underground Storage Tank Issues
If you find a UST at your construction worksite or are dealing with a UST spill on your property, get help from trusted advisors with years of underground storage tank experience. For advanced, professional assistance, call Herbert Lutz & Company, in Florida at 954-971-5222, or in New Jersey at 908-862-8888.