NJDEP Extends Remediation Deadlines in Response to Coronavirus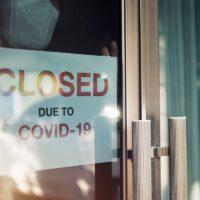 The COVID-19 coronavirus outbreak has interrupted every business sector in every part of the country. Many operations have needed to limit their workforce or close operations entirely, causing significant delays in real estate development, manufacturing, and remediation projects. The shutdowns have been mandated by the state and federal governments, especially since New Jersey Governor Phillip D. Murphy declared a state of emergency on March 9 via Executive Order No. 103 (EO 103). Many regulated businesses reasonably feared that they would be unable to meet remediation deadlines in light of the state of emergency and the various lockdown orders. Businesses across the state begged the New Jersey Department of Environmental Protection (NJDEP) for relief from existing deadlines for fear of facing penalties incurred through no fault of their own. Thankfully, the NJDEP finally responded. Learn below about the remediation relief offered by NJDEP, and call a licensed underground storage tank (UST) remediation and removal professional if you need assistance with a damaged or contaminated UST.
NJDEP Issues Blanket 90-Day Extension for Remediation
On April 27, NDEP Commissioner Catherine R. McCabe announced a Temporary Rule Modification that would grant a 90-day extension to certain deadlines in the Administrative Requirements for the Remediation of Contaminated Sites and the Technical Requirements for Site Remediation. The modification to the deadlines applies to any deadlines that have already expired or will expire while EO 103 is in effect. It applies retroactively back to March 9, the date that EO 103 was issued.
You can view the full text of the modification on the state's website, here. The deadlines that have been extended include, among others:
● Preliminary assessment and site investigation reports
● Initial receptor evaluation reports
● Remedial investigations for contaminated sites and related reports
● Immediate Environmental Concern Contaminant Source Control Reports
● Remediation documents relating to receptor evaluations
● Remedial actions and remedial action reports
Unfortunately, the modification does not apply to future deadlines that will come to pass after EO 103 expires, but which will be difficult to meet as a result of coronavirus-related closures. Regulated businesses are continuing to lobby NJDEP to provide further protection for businesses undertaking good faith remediation efforts but which are likely to miss deadlines due to the coronavirus pandemic and the resulting business interruption.
Let the Professionals at Lutz Handle Your Underground Storage Tank Issues
If you discover a UST at your construction worksite or if you have to respond to a UST spill on your property, you need experienced help from seasoned advisors with years of underground storage tank experience. For professional, efficient, effective assistance dealing with a UST on your property, call Herbert Lutz & Company, in Florida at 954-971-5222, or in New Jersey at 908-862-8888.