New Jersey Announces Numerous Enforcement Actions Targeting Environmental Injustice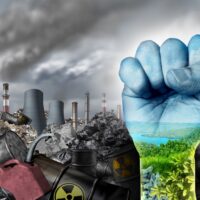 New Jersey recently announced a number of environmental enforcement actions aimed at alleged pollution in areas with a history of "environmental injustice." The lawsuits concern "overburdened" neighborhoods and are part of the state's push to protect communities that have historically suffered the most with regard to pollution and environmental contamination. Read on to learn about the enforcement actions and New Jersey's aggressive commitment to environmental justice, and call a qualified underground storage tank (UST) remediation and removal professional if you need assistance with a damaged or contaminated UST.
New Jersey Pursues Six Enforcement Actions Targeting Overburdened Communities
In early October 2021, the acting New Jersey Attorney General and the Department of Environmental Protection (NJDEP) Commissioner announced the filing of seven environmental enforcement actions against contamination spots across the state. Six of the actions concern alleged pollution in environmental justice communities. The areas at issue in the lawsuits are considered "overburdened" under New Jersey's Environmental Justice Law because they are either low-income or populated primarily with people of color or non-English speakers.
Five of the lawsuits allege contamination that poses a threat to people and natural resources in Somerville, Jersey City, Irvington, Newark, and Camden. The sixth lawsuit targets three suspect underground storage tanks at three different gas stations owned by the same defendant, two of which are in locations considered overburdened (Runnemede and Vorhees in Camden County) while the third is located in Pitman, Gloucester County.
The environmental actions illustrate the state's newfound commitment to fighting pollution and environmental issues suffered by overburdened communities. Acting New Jersey Attorney General Andrew J. Bruck emphasized the problems facing lower-income neighborhoods, stating that such areas "have been disproportionately exposed to environmental harms." He went on to say that "the communities most affected by these harms have been communities of color. That legacy of environmental injustice is why, here in New Jersey, the Murphy administration is prioritizing environmental cleanups in these overburdened neighborhoods."
Seventh Enforcement Action Targets Abandoned Gas Station in Mays Landing
In addition to the six actions focused on overburdened communities, the state also announced an enforcement action against the owners of the former Baja Auto Services in downtown Mays Landing. The complaint alleges that the owners failed to properly close a 24,000-gallon UST system on the property.
According to the complaint, the owners failed to implement "basic spill prevention controls" and left the UST system "entirely unmonitored," despite years of NJDEP enforcement efforts. With the UST left unmonitored and unprotected, "the environment and the surrounding community, including a nearby school, are at risk of harmful effects from the release of diesel fuel and gasoline." The complaint further alleges the owners failed to fulfill existing responsibilities relating to a 1996 gasoline spill and the discovery of contaminated soil on the property in 2012.
The former owner of the property failed to pay his fines and take proper steps to remediate the issues addressed after numerous inspections and orders over the last two decades. Because he died in 2020, the NJDEP is now pursuing an enforcement action against his estate.
Call the Licensed and Effective Remediation Pros at Lutz for Your Underground Storage Tank Issues
If you discover a UST at your construction worksite or if you have to respond to a UST spill on your property, you need seasoned help from experienced advisors with years of underground storage tank experience. For thorough, dedicated assistance dealing with a UST on your property, call Herbert Lutz & Company in Florida at 954-971-5222, or in New Jersey at 908-862-8888.