NJDEP Continues to Bring New Enforcement Actions and Seek Natural Resource Damages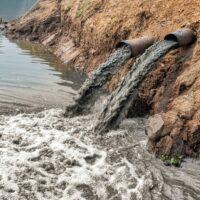 New Jersey's Department of Environmental Protection (NJDEP) has been ramping up enforcement efforts since 2018 as part of a push to protect natural resources around the state. Companies alleged to have a history of contamination and limited remediation efforts are especially vulnerable to enforcement. Below, we discuss two recent lawsuits filed by NJDEP and the damages at stake. NJDEP's continued enforcement efforts are a strong reminder that developers and contractors need to ensure they retain experienced licensed UST remediation and removal professionals to handle a damaged or contaminated underground storage tank.
NDEP Announces Two Lawsuits Concerning Riverfront Contamination
The first lawsuit alleges that two companies operating at Gloucester County facility contaminated public drinking water in the region with toxic per- and polyfluoroalkyl substances (PFAS). The defendants spent decades producing industrial plastics, coatings, and other chemicals at the sites, using PFAS compounds. NJDEP alleges that they have been encouraging the defendants for years to take responsibility for polluting the riverfront area with PFAS, but the companies have refused to do so, often blaming other producers for the pollution. They also allege that the contamination has exposed local residents to health problems.
The lawsuit seeks to compel the defendants to promptly investigate the extent of the pollution, protect drinking water sources, and undertake remediation efforts to clean the water and restore the natural resources damaged by the hazardous chemical contamination. The lawsuit alleges that the defendants continue to release toxic substances into the air, surface water, and groundwater.
The second lawsuit aims to hold liable the successor to companies that ran industrial operations at a site now known as the Quanta property along the Hudson River in Edgewater. The defendant's corporate predecessors allegedly were responsible for discharging significant quantities of contaminants into the ground and water near the site in connection with coal tar processing operations, the manufacture of paving and roofing materials, and usage of the site for waste oil storage and recycling. NJDEP seeks to recoup costs from the state's cleanup efforts as well as collect damages for the harm caused to natural resources.
These are just the latest in a series of lawsuits seeking Natural Resource Damages (NRDs) brought by NJDEP since 2018. The three lawsuits filed by NDEP in 2018 were the first in a decade, and NJDEP has been ramping up enforcement efforts since then. They have not shown any signs of slowing, even during the coronavirus pandemic. If your company is developing property or has known risks of contamination, such as a leaking underground storage tank, you will find no leniency from NJDEP. The time to act is now.
Contact the Remediation and Removal Professionals at Lutz to Handle Your Underground Storage Tank Issues
If you find a UST at your construction worksite or are dealing with a UST spill on your property, get help from seasoned experts with years of dedicated service to real estate developers and managers. For dedicated and detail-oriented assistance, call Herbert Lutz & Company, in Florida at 954-971-5222, or in New Jersey at 908-862-8888.