NJDEP Issues Amendments to Site Remediation Rules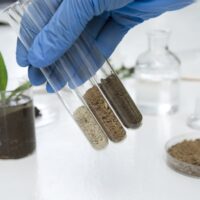 The New Jersey Department of Environmental Protection (NJDEP) is at it again. NJDEP issued a New Jersey Register notice on May 17, 2021, amending site remediation standards for all cleanups across the state. Originally proposed in April 2020, these amendments make huge, sweeping revisions to the standards. Continue reading for an overview of the changes and call a licensed underground storage tank (UST) remediation and removal professional if you need assistance with a damaged or contaminated UST.
Sweeping Changes to NJDEP Site Remediation Rules
NDJEP's recent amendments to the site remediation standards appear to be the most sweeping changes made to the regulations since they were originally implemented in 2008. The amendments follow an April 2020 proposal, a virtual public hearing held last July, and more than 270 public comments.
The amendments include the following:
Creation of separate residential and non-residential soil remediation standards for ingestion-dermal and inhalation exposure pathways.
New soil remediation standards for the migration to groundwater exposure pathway, which replaces the previous site-specific approach.
Expansion of the existing interim remediation standard process to include soil and soil leachate for the migration to groundwater exposure pathway, indoor air for the vapor intrusion exposure pathway, and groundwater.
New standards for certain contaminants (such as 1,4-dioxane) and elimination of other standards that defied scientific justification (such as nitroaniline).
Adjustments to a variety of other standards.
Notably, the new standards for several contaminants are significantly more restrictive than the old standards. Some of the adjusted limits are as high as ten times more restrictive, which may trigger additional sampling and remediation requirements even at sites that are already closed. Make sure to review the new regulations if you operate a site with contamination or if you have previously undertaken site remediation. NJDEP offers additional guidance and training on implementing the new regulations.
Call the Licensed Remediation Pros at Lutz for Your Underground Storage Tank Issues
If you discover a UST at your construction worksite or if you have to respond to a UST spill on your property, you need effective help from seasoned advisors with years of underground storage tank experience. For thorough, practiced assistance dealing with a UST on your property, call Herbert Lutz & Company in Florida at 954-971-5222, or in New Jersey at 908-862-8888.