New Jersey Permit Extension Act of 2020 May Not Apply to Many NJDEP Remediation Permits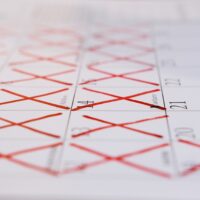 In consideration of the COVID-19 public health emergency, on July 1, 2020, New Jersey Governor Phil Murphy signed into law the Permit Extension Act of 2020 (the Act). The Act modifies the timelines for reviewing applications for development by the land use boards of the State of New Jersey, and it tolls existing development approvals that have been harmed by the coronavirus pandemic. The aim is to protect developers whose projects were put on hold during the coronavirus pandemic. There are certain limitations, however, and although the deadlines for spill remediation were recently extended, the new Act may not offer further relief for landowners dealing with remediation. Continue reading to learn about what the new law does and does not do. Reach out to a licensed underground storage tank (UST) remediation and removal professional if you need assistance with a damaged or contaminated UST.
The COVID-19 Extension Period
Principally, the effect of the Act is to automatically suspend the running of the period of eligible permits and approvals during the "COVID-19 Extension Period." The COVID-19 Extension Period runs from March 9, 2020, until the end of the state-declared public health emergency. The Act will not shorten the duration or approval to a period less than it would have been absent the Act, and it extends any permit or approval for at least six months beyond the end of the extension period. In response to Governor Murphy's concern that the "state of emergency" could last years, the period is limited to just the "public health emergency."
There are notable exceptions to the general extension. For one, all federal permits are exempt from the extension. The category of federal permits extends to permits issued by any agency that is delegated authority under federal regulatory schemes. This includes many New Jersey Department of Environmental Protection (NJDEP) permits relating to remediation or wetlands. Additionally of note, state-level permits that developers wish to have extended must be registered to qualify.
Let the Professionals at Lutz Handle Your Underground Storage Tank Issues
If you discover a UST at your construction worksite, or if you have to respond to a UST spill on your property, you need seasoned help from knowledgeable advisors with years of underground storage tank experience. For qualified, thorough, and efficient assistance dealing with a UST on your property, call Herbert Lutz & Company, in Florida at 954-971-5222, or in New Jersey at 908-862-8888.