NJDEP Further Extends Remediation Reporting Deadlines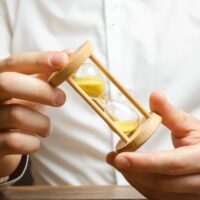 The coronavirus pandemic continues to rage on, putting a stopper in many development projects around the state and across the country. Many development projects have had to stall or delay indefinitely, and efforts to meet regulatory deadlines have posed a massive challenge for developers. In light of the difficulties in remediation posed by the coronavirus pandemic, earlier this year, the New Jersey Department of Environmental Protection (NJDEP) issued an extension of timeframes for certain remediation efforts. We discussed that extension after it was issued. Given that the pandemic is ongoing and quarantines and shut-in orders are still in place, the NJDEP again recently saw fit to give developers a break on their environmental responsibilities. Continue reading to learn about the most recent relief issued by NJDEP, and call a licensed underground storage tank (UST) remediation and removal professional if you need assistance with a damaged or contaminated UST.
270 Day Extension on Remediation
As we previously discussed, on April 23, NJDEP issued a Temporary Rule Modification that granted a 90-day extension for certain deadlines in the Administrative Requirements for the Remediation of Contaminated Sites and the Technical Requirements for Site Remediation. The prior extension applied to assessments and site investigation reports as well as other reporting duties in connection with remediation. The extension applied to deadlines that were set to expire while Executive Order No. 103 (EO 103), the Governor's order establishing a state of emergency, remained in effect.
EO 103 has been extended and still remains in effect. On August 17, 2020, NJDEP issued a new Notice of Rule Waiver/Modification/Suspension in light of EO 103. The Notice further extends timeframes for certain remediation activities up to a total of 270 days, inclusive of the previous 90-day extension.
It is important to note that the timeframes extended by this temporary rule modification concern reporting requirements specifically. They do not change timeframes for mitigating immediate impacts to human receptors. The Notice explicitly notes that "remedial activities are continuing during the Public Health Emergency and State of Emergency" and that "protections for public health and safety and the environment remain in place." The full Notice is available here.
Let the Professionals at Lutz Handle Your Underground Storage Tank Issues
If you discover a UST at your construction worksite or if you have to respond to a UST spill on your property, you need dedicated help from talented advisors with years of underground storage tank experience. For qualified, professional, and effective assistance dealing with a UST on your property, call Herbert Lutz & Company in Florida at 954-971-5222, or in New Jersey at 908-862-8888.