NJDEP Issues Additional Extension to Remediation Deadlines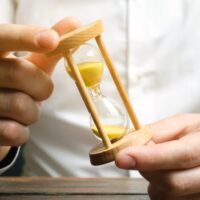 Unfortunately, the coronavirus pandemic has yet to end. With the wide distribution of several vaccines on the horizon, we all hope that there will be a "return to normal" soon enough, possibly as soon as this summer. For the moment, however, quarantines and shut-ins are still in place around the country, and business-as-usual has not begun. As it has done several times over the last year, the New Jersey Department of Environmental Protection (NJDEP) recently issued an extension to certain remediation deadlines in light of the hardships faced by developers and other business enterprises. Read on for an overview of NJDEP's most recent relief order, and reach out to a licensed underground storage tank (UST) remediation and removal professional if you need assistance with a damaged or contaminated UST.
NJDEP Extends Deadlines
As explained in a recent Notice of Rule Waiver/Modification Suspension, NJDEP is extending the timeframes for completion of certain remediation activities at contaminated sites across the states. The extension pertains to provisions within the Administrative Requirements for the Remediation of Contaminated Sites (ARRCS), N.J.A.C. 7:26C, the Technical Requirements for Site Remediation (Technical Requirements), N.J.A.C. 7:26E, and the Heating Oil Tank System Remediation Rules (HOTSR). As explained in the Notice, the New Jersey government is acting under authority granted under Executive Order 103 (EO 103) to "waive, suspend, or modify any existing rule" in light of the COVID-19 pandemic. The Notice follows similar notices issued on April 24, 2020, and August 17, 2020, which we have discussed in previous articles.
The new Notice, to be published in official form on March 1, 2021, extends certain regulatory and mandatory timeframes reached during the effective period of EO 103 for a total of 455 days, inclusive of the previous 270-day extensions, with corresponding extensions of subsequent timeframes. For remediations subject to the timeframes set out in N.J.S.A. 58:10C-27 and -27.1, which required completion of the remedial investigation by May 7, 2014, or May 7, 2016, the timeframe for remediation activities has been extended from May 6, 2021, to May 6, 2022. The Notice makes explicit that the "timeframes extended by this temporary rule modification are limited to reporting requirements only," and that the modification does not "extend any timeframes for the mitigation of immediate impacts to human receptors."
Importantly, parties seeking to benefit from the extended timeframe must have retained a licensed site remediation professional. It is vital for developers and other businesses to keep on top of their remediation and reporting responsibilities regardless of the COVID-19 pandemic and to coordinate with qualified site remediation professionals to ensure full compliance.
The Licensed Remediation Pros at Lutz Are Ready to Handle Your Underground Storage Tank Issues
If you discover a UST at your construction worksite or if you have to respond to a UST spill on your property, you need excellent help from qualified advisors with years of underground storage tank experience. For experienced, talented, and effective assistance dealing with a UST on your property, call Herbert Lutz & Company in Florida at 954-971-5222, or in New Jersey at 908-862-8888.